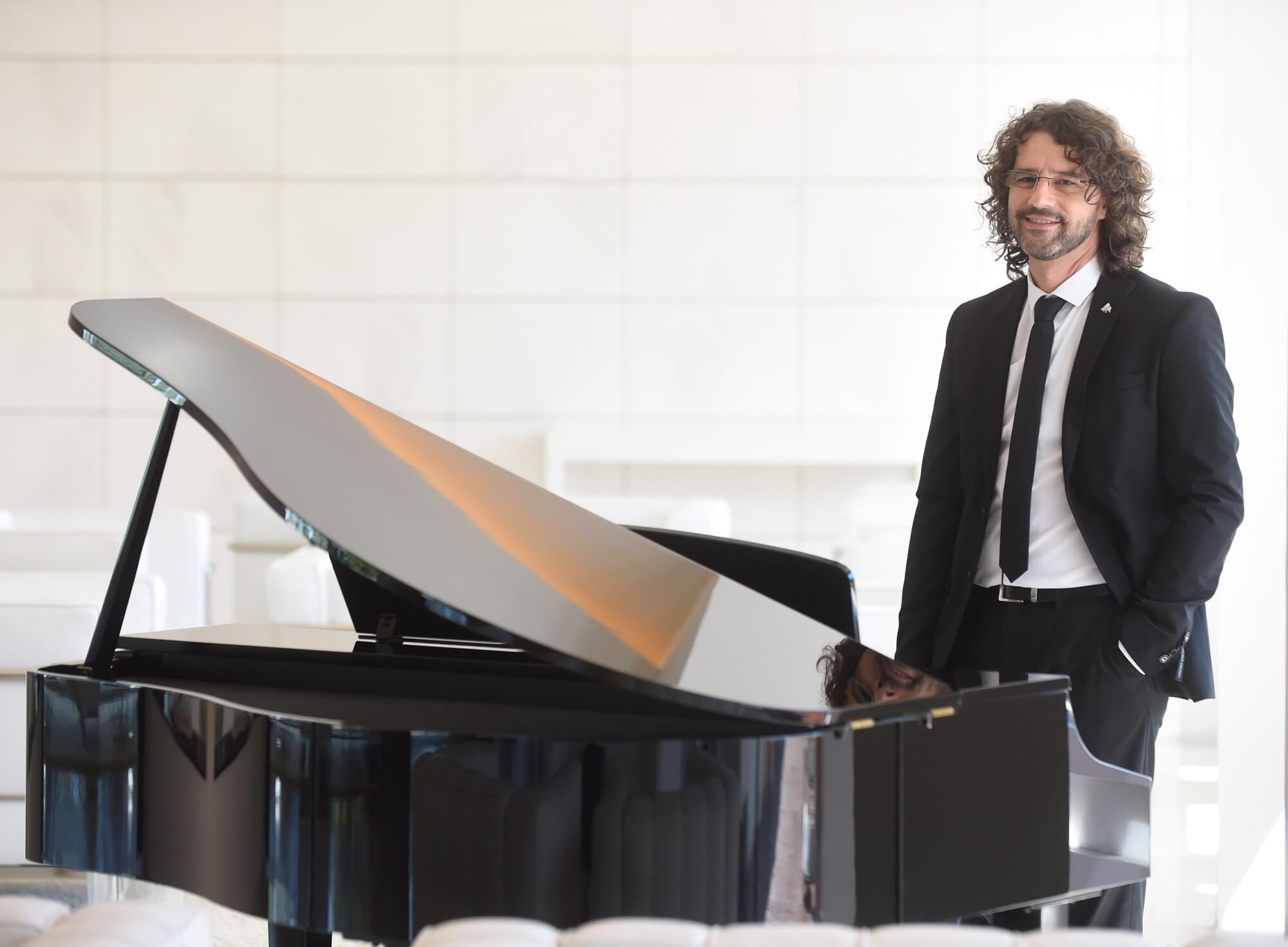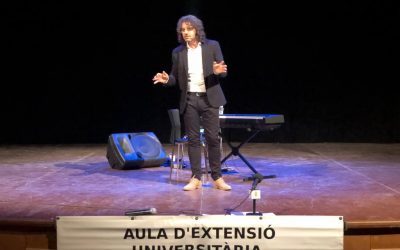 Antoni Tolmos gave the conferences of conclusion of the academic course of the University Extension Classrooms of Lleida on June 4 and Agramunt on the 19th of the same. In his interventions Antoni Tolmos spoke about music, life and emotions, all illustrated with...
read more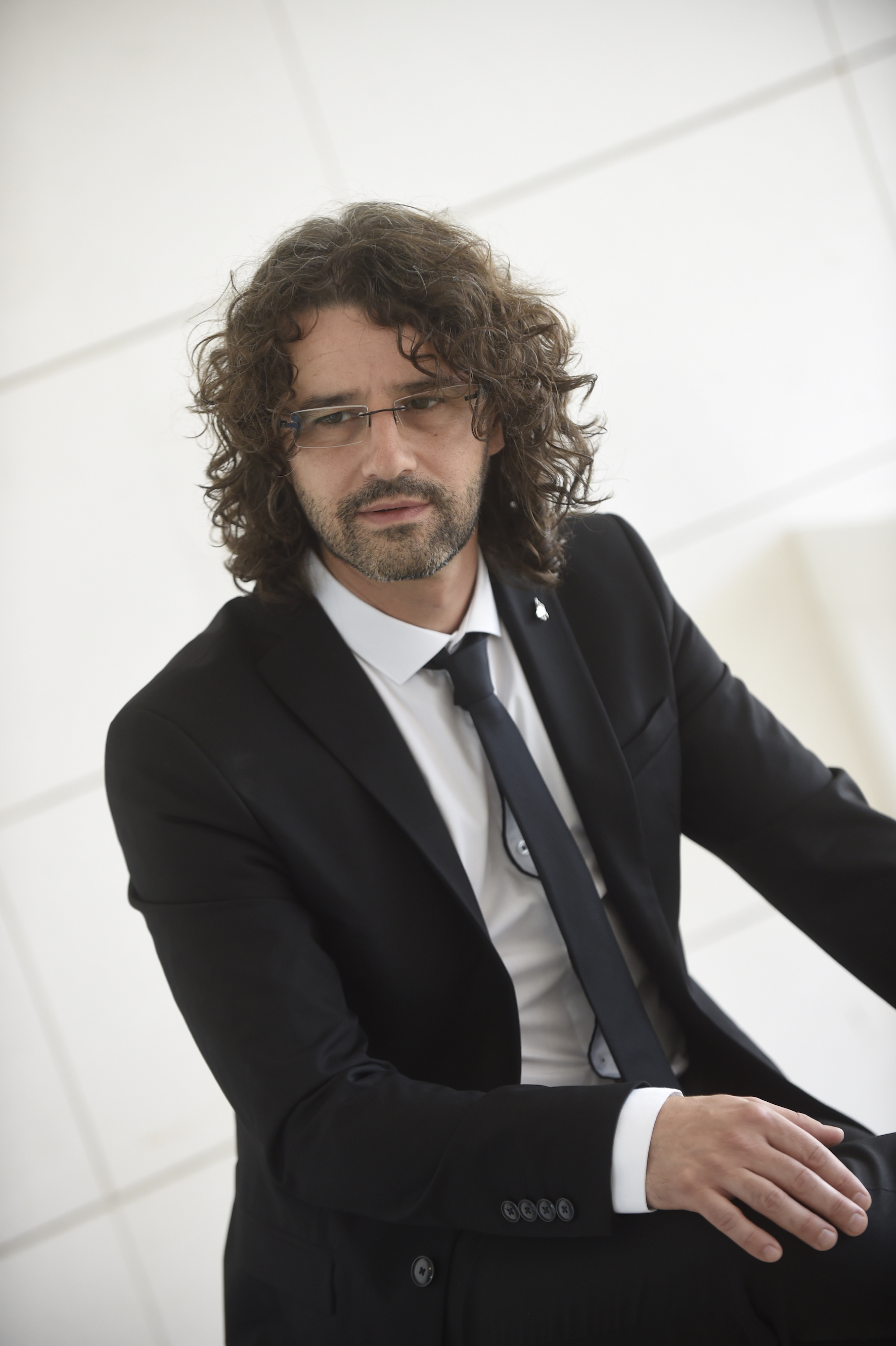 25-03-2018 Concert Energy. Piano. La Cripta. Cambrils 19:30h
16-04-2018 Conference. Institut de la Caparrella. Lleida 18:30h
16 and 17-05-2018 Conference. 17:30h Universidad de Lleida.
01-06-2018 Conference TEDx LLEIDA
10-06-2018 Test No Surrender Kids. Musical Director. Vilanova de Bellpuig
30-06-2018 Festival No Surrender. Musical Director. Vilanova de Bellpuig
20-06-2018 Conference "Music and its education role" Escola Manyanet les Corts 19:30h Barcelona
02 to 04-07-2018 Course "The music industry. How does it work?" University of Lleida
15-09-2018 Fira Taral.la New Christmas Production Granollers
09-10-2018 Colloquium about the film "Music of silence" Espai Funàtic" 18:30h Lleida
24-10-2018 Conference "Music, emotions and technology" Internacional Congres EDUTEC Lleida
10-11-2018 Concert Mamapop. Musical Direction. Lleida Auditori Enric Granados.
24-11-2018 Conference. "The music that looks at me" Premis Culturàlia Tàrrega
15-12-2018 Concert Choir Veus.kat.  Collaboration "Truca el Nadal" Auditori de Lleida
26-01-2019 Concert Energy. Piano. Teatre Ateneu. Tàrrega 21h 
09-02-2019 Concert Mamapop. Musical Direction. Andorra. Palau de Congresos
17-02-2019 Posa't la Gorra Lleida. Act Presentor Seu Vella Lleida. De 10h a 14h
26-04-2019 Concert Energy. Piano. Esglèsia Sant Miquel. Alcoletge
10-05-2019 Local Holiday Proclamation. City Council of Lleida. +info
21-05-2019 Speech Pint of science. Cafè del teatre 19h . Lleida +info
19-05-2019 Jury in the Music Contest "Moros i Cristians de Lleida". Pl. Sant Joan 12h
04-06-2019 Conference 17:30h Universidad de Lleida.
19-06-2019 Conference "The music of life" 17h Agramunt
29-06-2019 Festival No Surrender III. Musical Direction. Vilanova de Bellpuig +info
04-07-2019 VIII Multidisciplinary International Conference on Educational Research. University of Lleida. +info
03-08-2019 Concert Universe. COU Centre Obersvació de l'Universe 22h. Àger +info
11-12-2019 Concert "Boleros i cançons d'amor" Piano. Auditori Enric Granados de Lleida 21h
CD UNIVERSE (2019)
The pianist Antoni Tolmos will publish his eleventh album entitled "Universe" on December 8, 2018. A work that marks a point and apart in the latest record jobs. On this occasion, his piano is one of the instruments that the musician has recorded in his own studio. A lover of guitars, keyboards and samplers, Antoni Tolmos has created a very broad and cinematically inspired instrument texture inspired by  the universe.
Songs such as "Cosmos", "Universe", "Heart", "Hirundines", "Eternity", "Essence" and "Krous" make up the UNIVERSE work that only has distribution in digital on-line format. It is visible on commercial platforms such as Spotify, Apple Music, iTunes, Amazon, Google Play, YouTube, etc.
Antoni Tolmos  Piano – Keyboards –Electric Guitar –Acustic Guitar –Spanish Guitar–Electric Bass – Samplers
Recording & Mixing Antoni Tolmos in Tolmusic
Mastering Josep M. Bossa in Bossa Records
Vídeo Clip "Cosmos" Manuel Mira Music Videos
Moon Picture Henrick Adamsson (NASA)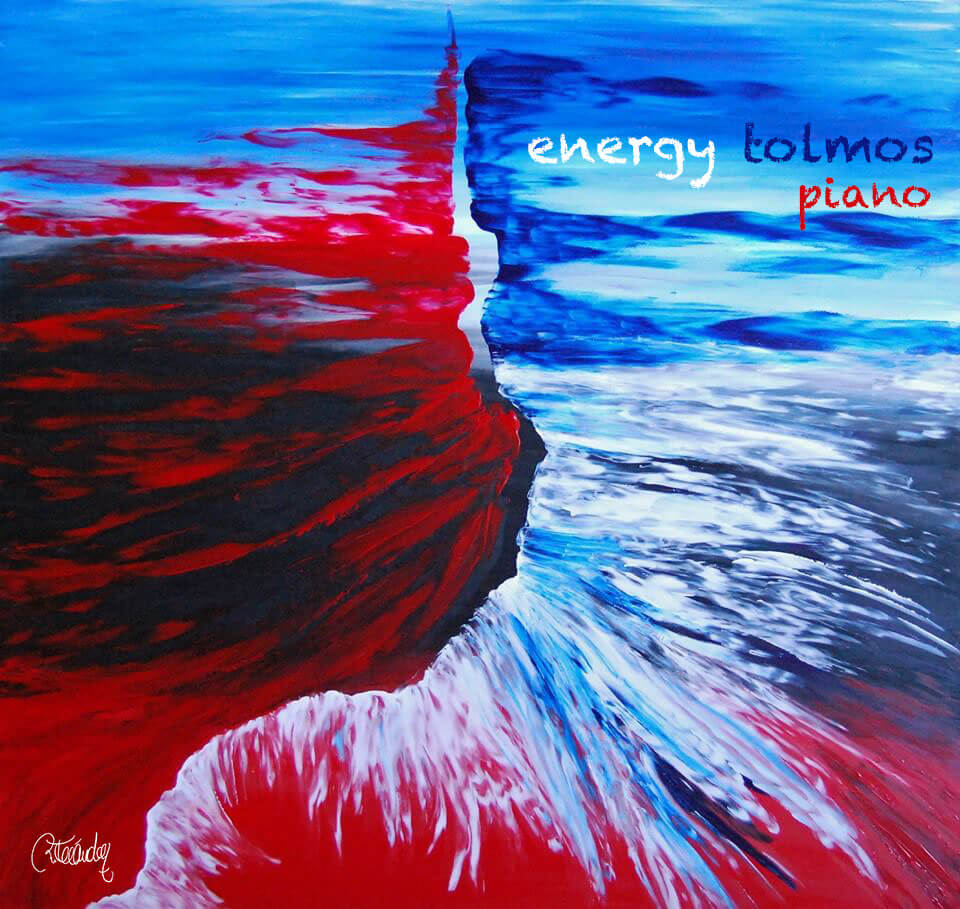 CD ENERGY (2016)
The CD "Energy" has been recorded in the Oficcina Sonora studies of Florence in Italy. He maintains the intimate line of his previous album "The new age piano album" recorded in London and it invites to the reflection and emotional connection.
As happened in his previous work recorded at Air Studios in London, Antoni Tolmos looking for spaces where I can find peace and inspiration needed to translate their music in a natural way and full of intensity. The studies "Officina Sonora bigallo" Florence located in space have been recording this album where Antoni Tolmos used a Steinway B piano all under production and mastering of renowned Italian American sound engineer Lawrence Fancelli.
"learn to listen to the silence and enjoy the music fully"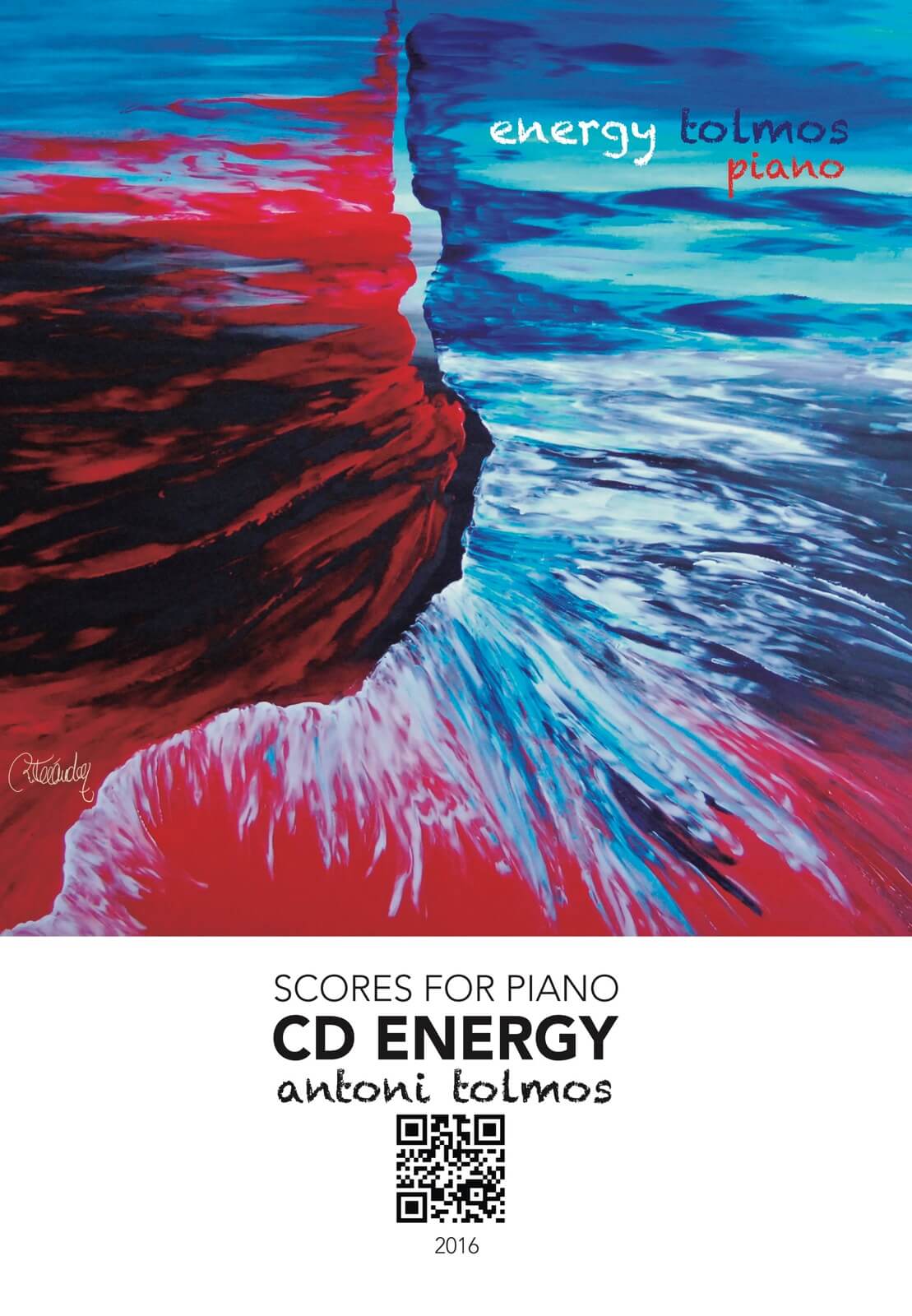 CD ENERGY SCORES
E-BOOK PDF – 15,00 €
1 pdf file, 56 pages. Download immediatly
Scores for piano – CD 'Energy': Like a bird, Your ocean, Everthing can change, Second chance, A while with you, Road toguther, Ethnic love (en dues tonalitats), Sigh no more, Memories i Where are the caresses.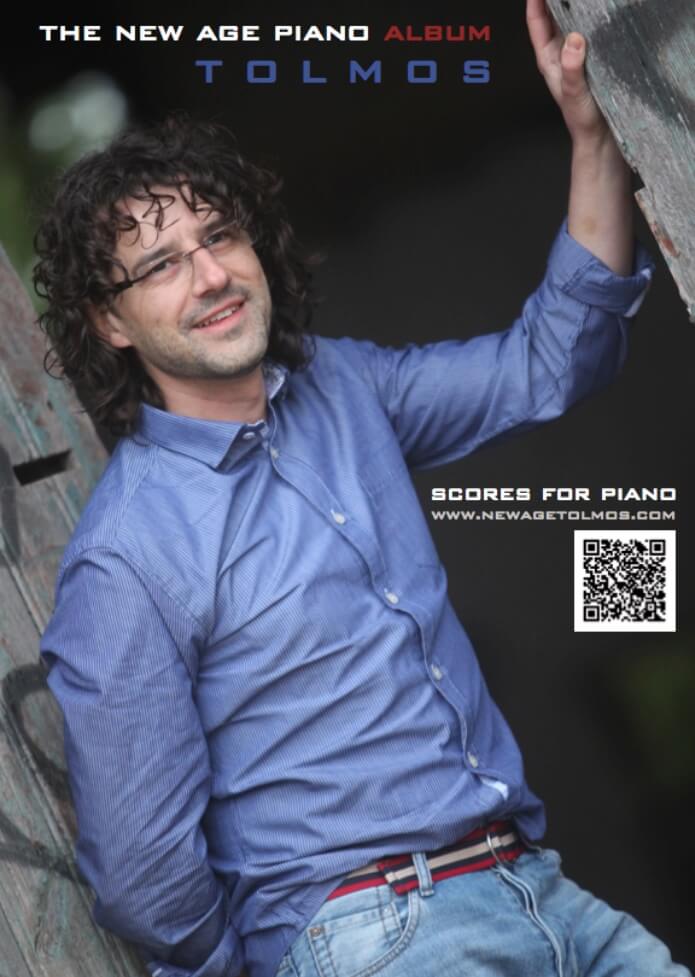 SCORES THE NEW AGE PIANO ALBUM
EBOOK PDF – 15,00 €
1 file, 64 pages. Download immediatly
Scores for piano CD 'The New Age Piano Album': Serenity, Kindness, Sara, Sara (G version), White Breeze, So Close, Forgotten Letters, The First Rose, Old Feel, The Absence's Sound, Barcarolle, Sort (bonus score).