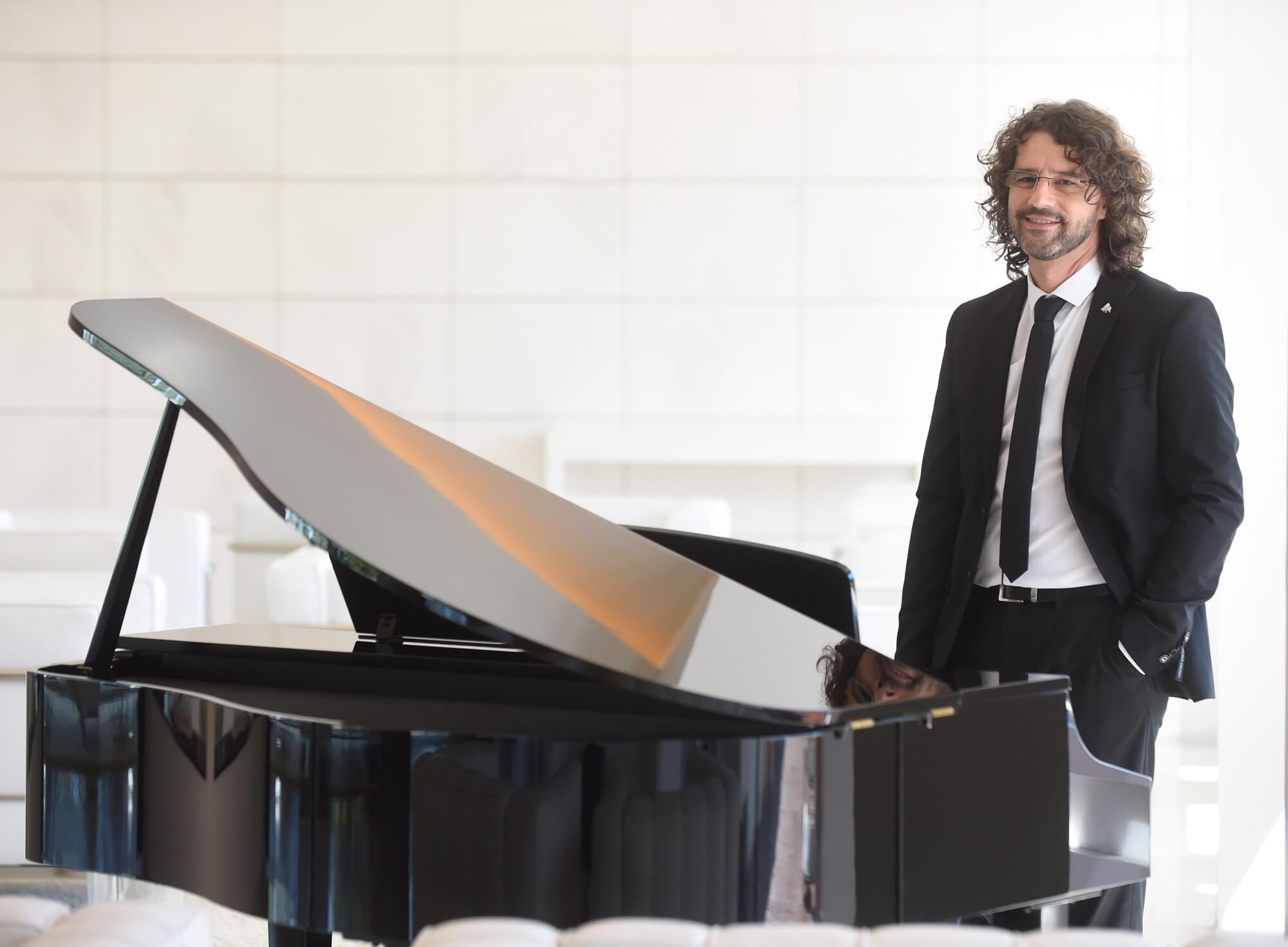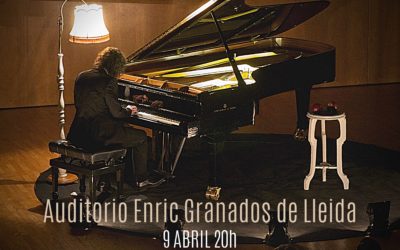 Boleros i cançons d'amor
Antoni Tolmos, piano
Tras el éxito en el concierto de estreno de este trabajo en la Navidad de 2019, Antoni Tolmos vuelve en el Auditorio Enric Granados con la versión más personal y jazzística de las melodías que han marcado la historia de la música melódica del siglo XX como "Dos gardenias", "Angelitos negros" o "Esta tarde vi llover" en un concierto íntimo y especial que invita a viajar en el tiempo. Este nuevo trabajo está disponible en las plataformas digitales y también se puede adquirir en formato CD físico.
Actualmente Antoni Tolmos tiene publicados 12 trabajos discográficos como compositor y pianista que le han llevado a ofrecer conciertos y conferencias en diferentes países Europeos y más recientemente en la ciudad de Nueva York donde ha impartido la conferencia "The importance of music in life". Es creador y presentador del programa "a4mans" que se puede seguir en la web de TV3 a la carta
read more
05-11-2021 "I am a nut." Theatrical work. Original live music. Festival FETEN Gijón

+info

05-14-2021 Presentation "The music that transforms you" AEAPOP On Line International Congress +info
05-27-2021 Recording a new solo piano CD. Study One. Madrid.
01 i 07-02-2021 "I am a nut". Theatrical work. Original live music. GREC Barcelona Festival

+info

05-07-2021 Workshop "I create songs" Girona Summer School of Music.

+info

06 to 07-09-2021 Production of the new album by singer-songwriter Mariona Escoda. I studied l'Intèrpret and Bossa Records. Lleida.
08-07-2021 Speech "Música y trocitos de vida" Mobile Week Terrassa. Presencial. 17h Auditori Vapor Universitari de Terrassa +info
05 al 09-09-2021 Producció del nou disc de la cantautora Mariona Escoda. Estudi l'Intèrpret i Bossa Records. Lleida.
10-09-2021 Ponència. Col.legi Episicopal. (acto privado) Lleida
16-09-2021 Presentació "Cens d'artitstes de catalunya". Taula rodona. 19h La Panera. Lleida. +info
24-09-2021 "Soc una nou" Zum Zum Teatre. Música en directe. Cerdanyola (BCN)
25-09-2021 "Soc una nou" Zum Zum Teatre. Música en directe. Cerdanyola (BCN)
01-10-2021 Conferència "Música y calidad de vida". En Canal Senior 10:30h +info
03-10-2021 Estrena del documental "Nadales Tolmos. 10 anys" +info
04-10-2021 "Soy una nuez" Zum Zum Teatre. Música en directe. Albacete
05-10-2021 "Soy una nuez" Zum Zum Teatre. Música en directe. Albacete
08-10-2021 Conferència "El amor y el desamor en los grandes boleros al piano". En Canal Senior 10:30h +info
10-10-2021 Estrena "La nova cançó de Nadal" +info
10-10-2021 "Soc una nou" Zum Zum Teatre. Música en directe. Alpicat (Lleida)
14-10-2021 "Soc una nou" Zum Zum Teatre. Música en directe. Festival de Teatro de Mallroca FIET Mallorca
15-10-2021 "Soc una nou" Zum Zum Teatre. Música en directe. Festival de Teatro de Mallroca FIET Mallorca
16-10-2021 "Soc una nou" Zum Zum Teatre. Música en directe. Festival de Teatro de Mallroca FIET Mallorca
17-10-2021 "Soc una nou" Zum Zum Teatre. Música en directe. Festival de Teatro de Mallroca FIET Mallorca
07-11-2021 "Soc una nou" Zum Zum Teatre. Música en directe. Reus (Tarragona)
12-12-2021 "Soc una nou" Zum Zum Teatre. Música en directe. Lleida
13-12-2021 "Soc una nou" Zum Zum Teatre. Música en directe. Lleida
13-02-2022 "Soy una nuez" Zum Zum Teatre. Música en directe. Barakaldo (Vizcaya)
27-02-2022 "Soc una nou" Zum Zum Teatre. Música en directe. Celrà (Girona)
13-03-2022 "Soc una nou" Zum Zum Teatre. Música en directe. Lloret de Mar (Girona)
20-03-2022 "Soc una nou" Zum Zum Teatre. Música en directe. Vic (BCN)
02-05-2022 "Soy una nuez" Zum Zum Teatre. Música en directe. Málaga 
15-05-2022 "Soc una nou" Zum Zum Teatre. Música en directe. Viladecans (BCN)
16-05-2022 "Soc una nou" Zum Zum Teatre. Música en directe. Viladecans (BCN)
22-05-2022 "Soc una nou" Zum Zum Teatre. Música en directe. Badalona (BCN)
Boleros and love songs in the most personal and jazz version of pianist Antoni Tolmos. Melodies that have marked the history of the melodic music of the twentieth century as "Dos gardenias", "Angelitos negros" or "Esta tarde vi llover" in an intimate and special concert that invites time travel.
Currently Antoni Tolmos has published 11 record works as a composer and pianist that have led him to offer concerts and conferences in different countries. Only once, CD Esencia popular (2011), performed melodies that were not their own, contributing their personal vision of the traditional Catalan song. It will be now with this CD "Boleros and love songs" the second time he plays songs by other authors under his particular way of understanding piano music.
Physical CD in:
Casa Guarro de Lleida. Spain. c. Major 52. Tel. 973 24 10 36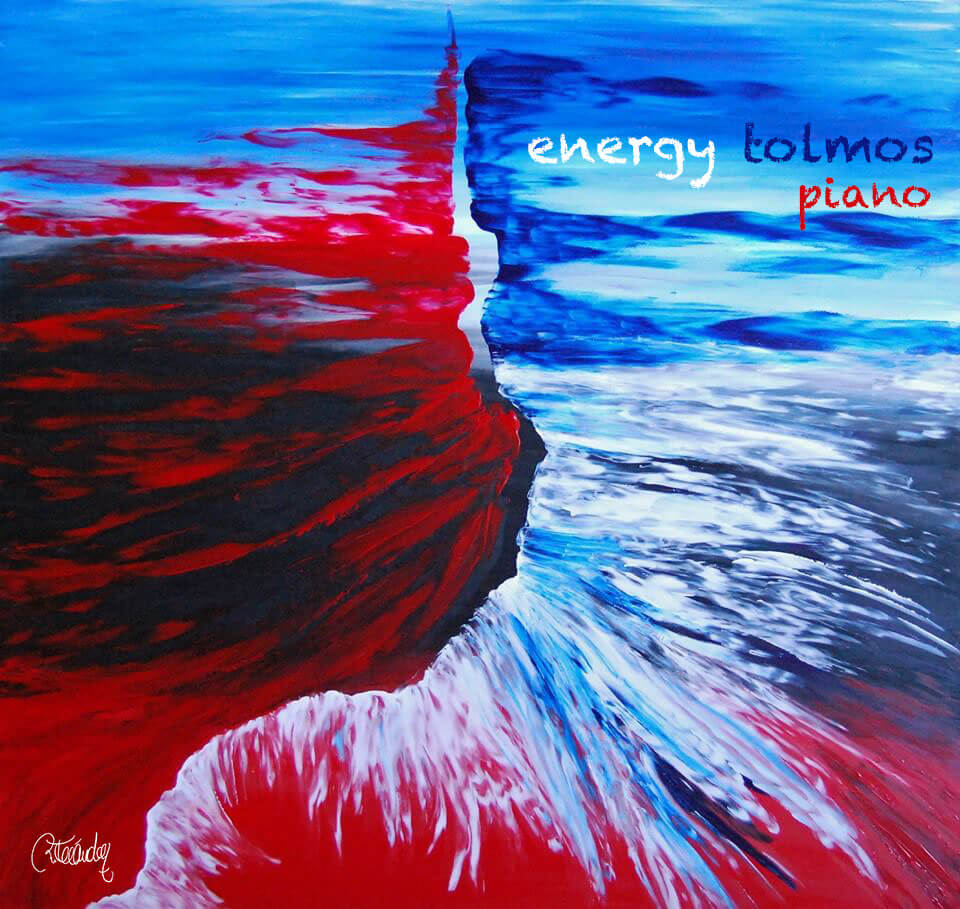 CD ENERGY (2016)
The CD "Energy" has been recorded in the Oficcina Sonora studies of Florence in Italy. He maintains the intimate line of his previous album "The new age piano album" recorded in London and it invites to the reflection and emotional connection.
As happened in his previous work recorded at Air Studios in London, Antoni Tolmos looking for spaces where I can find peace and inspiration needed to translate their music in a natural way and full of intensity. The studies "Officina Sonora bigallo" Florence located in space have been recording this album where Antoni Tolmos used a Steinway B piano all under production and mastering of renowned Italian American sound engineer Lawrence Fancelli.
"learn to listen to the silence and enjoy the music fully"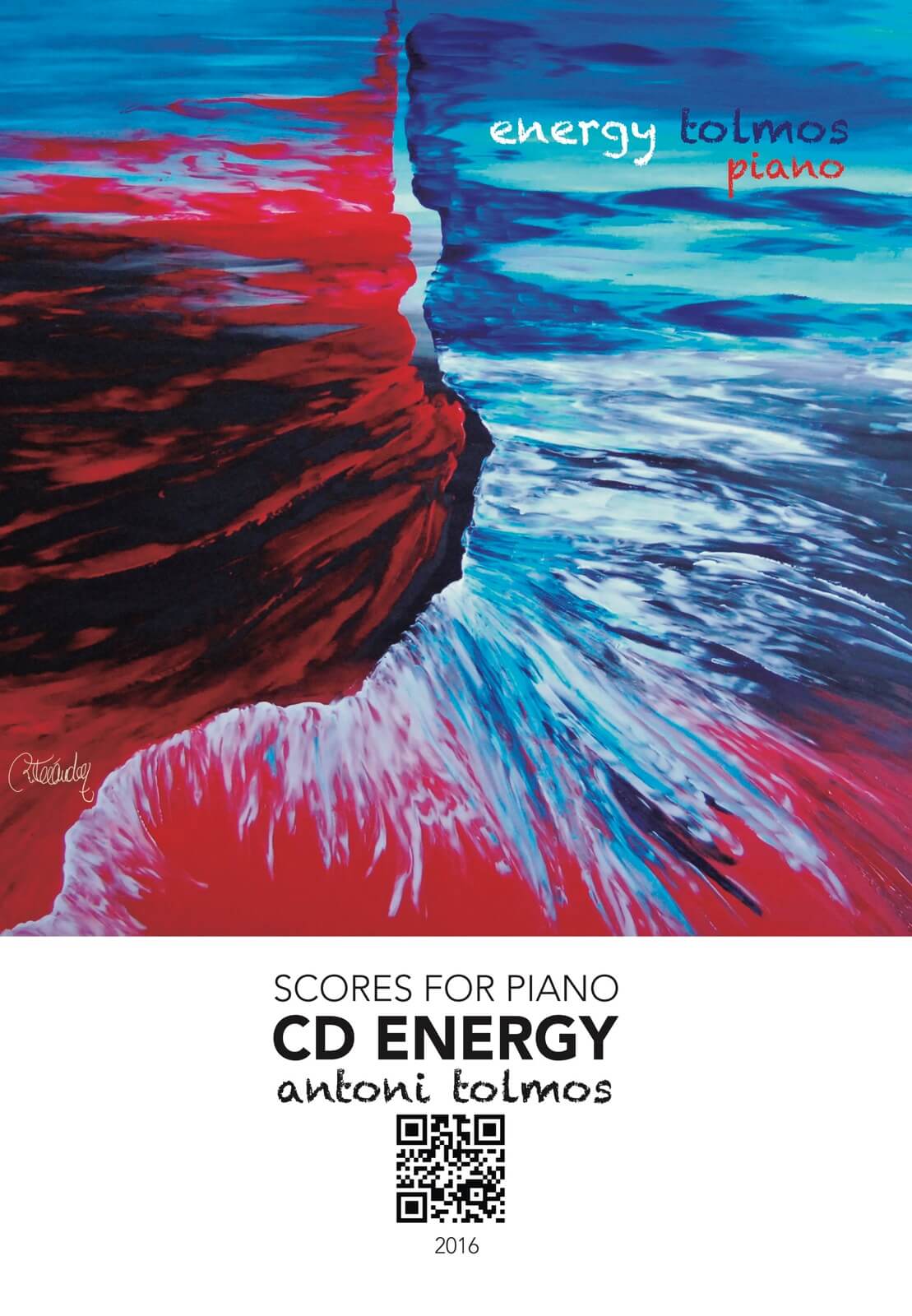 CD ENERGY SCORES
E-BOOK PDF – 15,00 €
1 pdf file, 56 pages. Download immediatly
Scores for piano – CD 'Energy': Like a bird, Your ocean, Everthing can change, Second chance, A while with you, Road toguther, Ethnic love (en dues tonalitats), Sigh no more, Memories i Where are the caresses.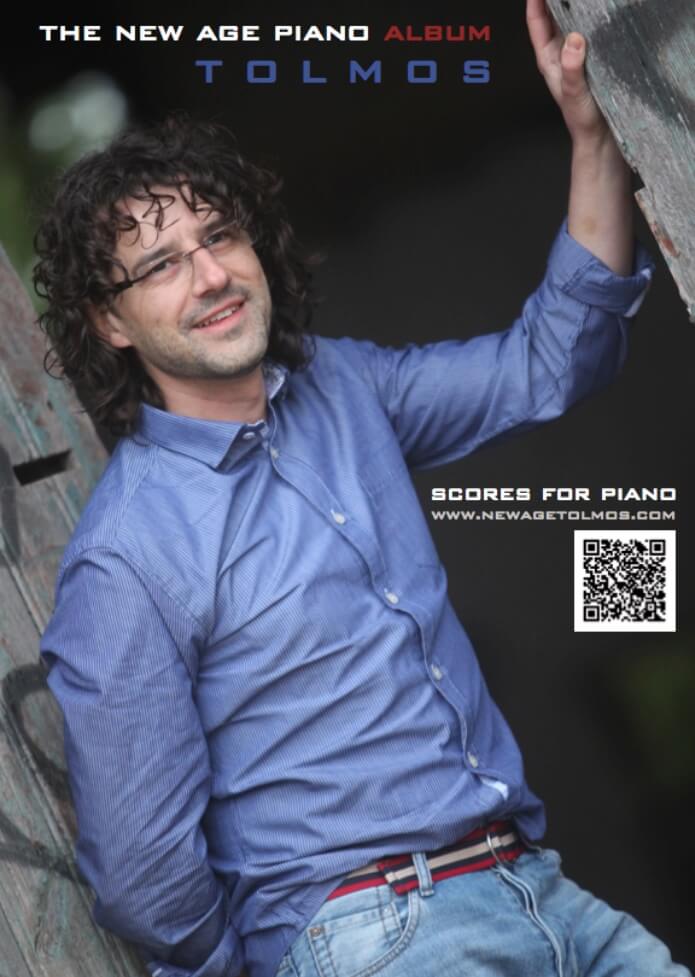 SCORES THE NEW AGE PIANO ALBUM
EBOOK PDF – 15,00 €
1 file, 64 pages. Download immediatly
Scores for piano CD 'The New Age Piano Album': Serenity, Kindness, Sara, Sara (G version), White Breeze, So Close, Forgotten Letters, The First Rose, Old Feel, The Absence's Sound, Barcarolle, Sort (bonus score).